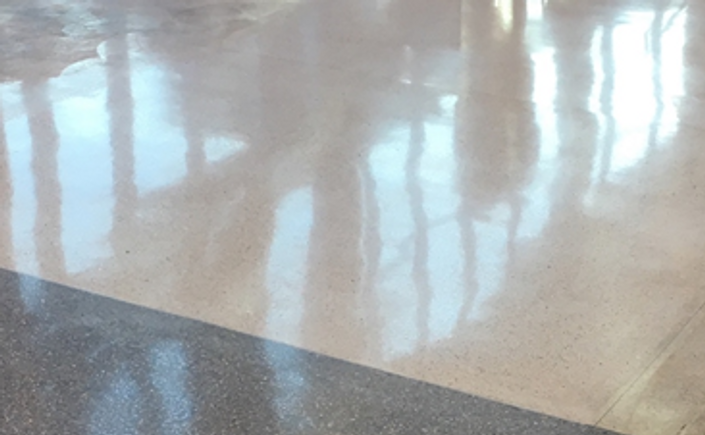 How to Polish Marble and Terrazzo
An Economical Program for Naturally Polished Stone Flooring
Natural polishing of terrazzo helps the floor surface look better and healthier, while at the same time cost less to maintain. A naturally polished stone floor does not require stripping and re-coating with harsh chemicals, which reduces labor costs significantly, doesn't yellow or discolor, and won't scuff or show heal marks.

This course is information and instruction on the basics of how to economically return either cement or polymer based terrazzo back to a naturally polished stone floor. Be aware, this does not cover all options or possible procedures and is meant as a basic guide.
Do your research and submit a test area for approval on each installation. And of course, as always, it is best to work with a knowledgeable and qualified distributor of quality products to help assure your projects success.

Finish Removal

Honing Steps

Polishing Steps

Crystallizing

Stone Surface Protection

Daily Routine Maintenance


Restoration of Scratches
While the main focus of this course is on how to return a terrazzo floor which has had floor finish put on it, back to a naturally polished stone floor, many of the processes here apply to marble, travertine and other calcium based stone floors.
Hands on training of these processes is available by contacting your GEM consultant or calling the Academy at 888-999-6059.
Your Instructor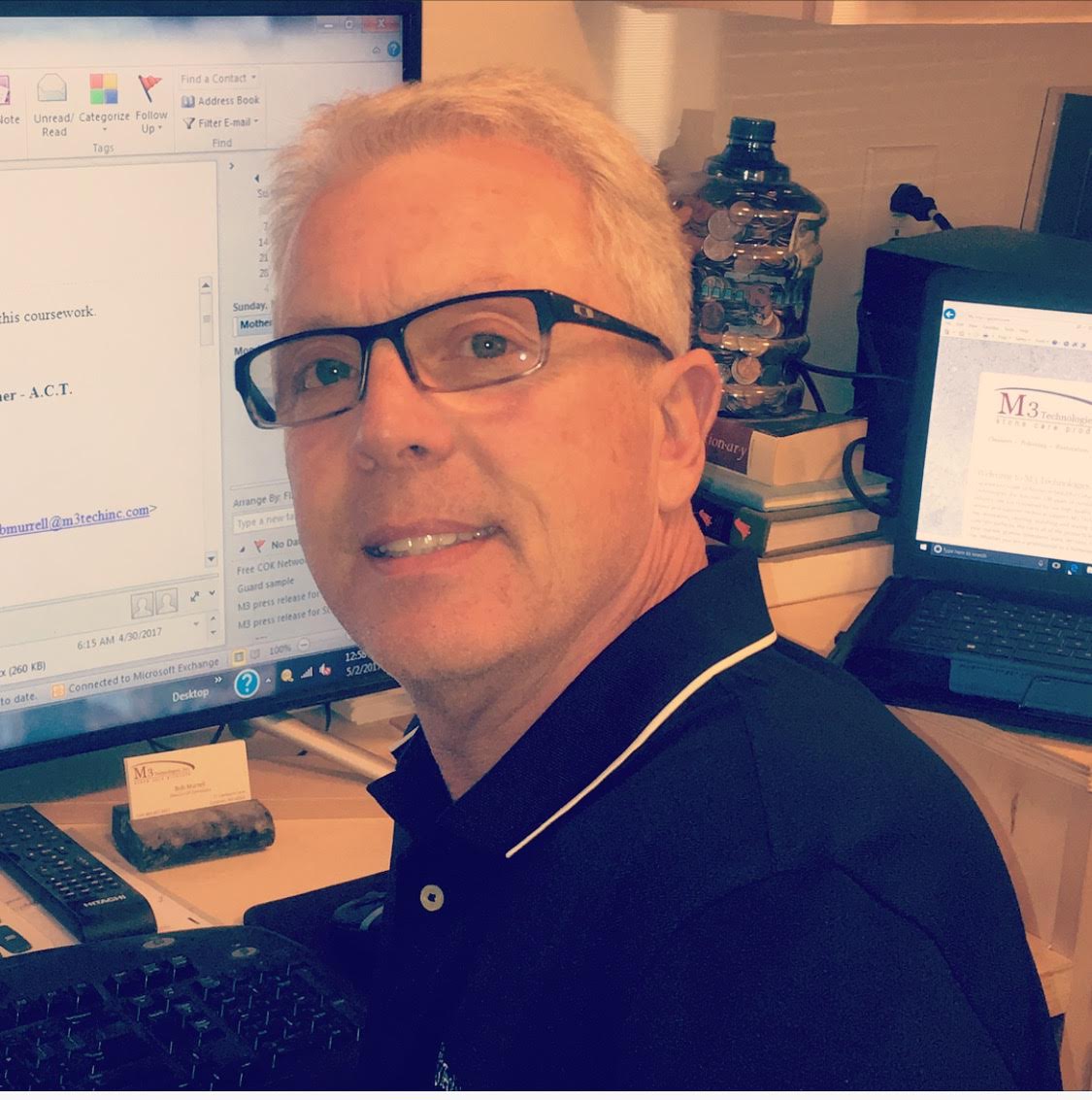 Bob Murrell has worked in the natural stone industry for over 40 years and is well known for his expertise in the restoration and maintenance of natural stone, terrazzo, ceramic tile, and decorative concretes.
He helped develop some of the main products and processes which revolutionized the industry. Bob started one of the largest and most successful training seminars in the industry with thousands of contractors having attended his school over a 25 year period.
Mr. Murrell has written technical articles for many industry publications and is currently the Director of Operations for M3 Technologies based out of Cohasset, MA.