Purchase your ticket for the next LIVE, online presentation of,
"How to Decontaminate a Restroom plus Tile & Grout".

April 18, 2019
1 PM Eastern
The Academy will instruct the course through the LIVE online feed.
Your regional campus will handle the hands-on demonstrations
of the techniques and practices.
If you are not at a regional campus, ACE will demonstrate these for you.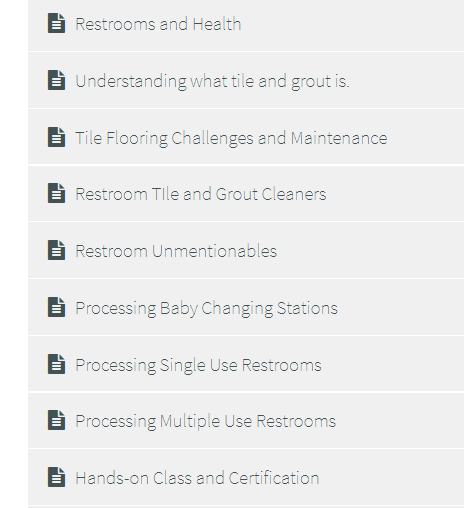 Once you pass your exam, you will earn an Accredited Restroom Expert certificate from ACE.