Keynote- I AM A Janitor * Dave Thompson
Managerial Intelligence * Dr. Aaron Buchko
Do You Have a Lawnmower Engine Powering Your Car?

* Mike Sawchuk

Who is Driving Who

* Mike Ward

Rock Star Custodian * Program & National Award
Connecting Through Story Sharing

* Lisa David Olson

How Can A.C.M.A. Change the Way You Do Everything in Your Life?

* Allan Langer

Leveraging Your Unfair Advantage

* Gloria Strauthers

Sit with the Winners - The Conversation is Different

* Rosario

Our Frontline Infantry

* Graeme Marsh

Channel Your Future

* Sean DeVore

How Cleaning & Chemistry Assist Bacterial Biofilms Development

* Dr. Greg Whiteley

Entrepreneurship in 2022 and Beyond

* Ken Horton

Take Cold out of Cold Calling with Prospecting Automation

* Adon Rigg

Make a Shift in Your Life - For the Positive

* Kevin Chow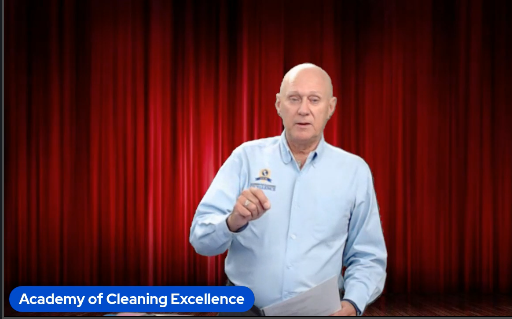 Dave Thompson here. I'm your host for the Rock Stars of Cleaning conference.
With this Roadie pass, you can access the recordings of all of the PEP Talk speakers who were LIVE on the stage at the conference.
We encourage you to Nominate Your Rock Star of Cleaning today!
Be sure to mark you calendar for the In-Person conference next year, 2.23.23.
Bundle Contents
Showcase courses and coaching in your Bundle.